This news came way earlier but the festive period and orders have been preventing us from announcing!
We are pleased to announce that Quartz Acoustic is now the official distributor for Muzishare tube amps in Singapore!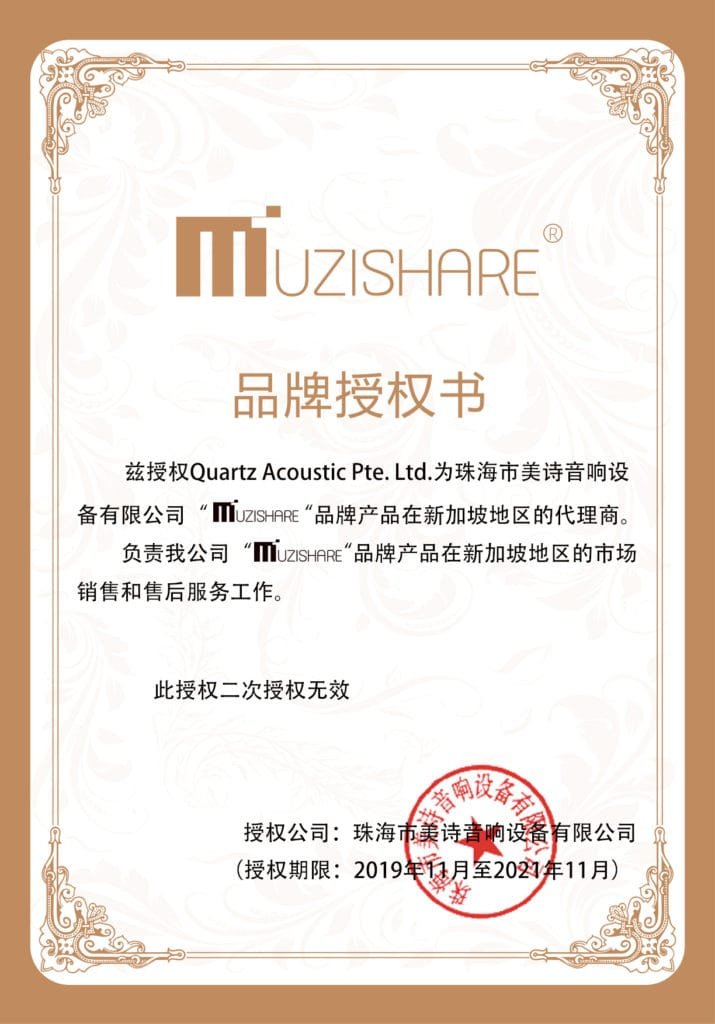 As some of the customers know, we have always been huge admirers of Muzishare amps. They are just very well-built, fantastic quality in performance and are some of the more beautiful tube amps manufactured from China. Their specifications often edged out amps of the same tube types from competitors which gives their amps an excellent value for money.
Muzishare has a strong following in China, where it is considered relatively high-end for a tube amp brand with extensive features and solid workmanship. Manufactured in Zhu Hai, Guandong, China, the components and parts in Muzishare tube amps consisted of high quality, audiophile-grade of materials, build together with remarkable point-to-point exquisite soldering. External chassis are all well-machined and sand-blasted to a posh exterior, resulting in Muzishare tube amps to be heralded as one of the more beautiful and refined tube amp brands in China. A lesser-known fact is that Muzishare amps are manufactured in the same production factory as the remarkable Line Magnetic.
QA will provide all official queries, sales and support of Muzishare amps through all official channels of contact. 1-year official warranty, as with all our other products, will be provided. We will see to your issues and rectify them, if any, before extending the support to China factory if that need arises, even if your warranty has unfortunately expired. Terms and conditions of warranty and returns still applied. All warranties and supports are only applicable to customers of QA and units purchased from QA. Grey and/or imported sets will not be honoured.
Other than the modded and upgraded version of the X5, we also carry:
X3T – EL84 small-scale tube amp that works very well as a headphone amp as well at S$850

X7 – KT88 tube amp with balanced and phono inputs at S$1,850

R100 – 845 tube amp with plenty of power with balanced and phono inputs at S$3,050